Basic fishing gear to keep on board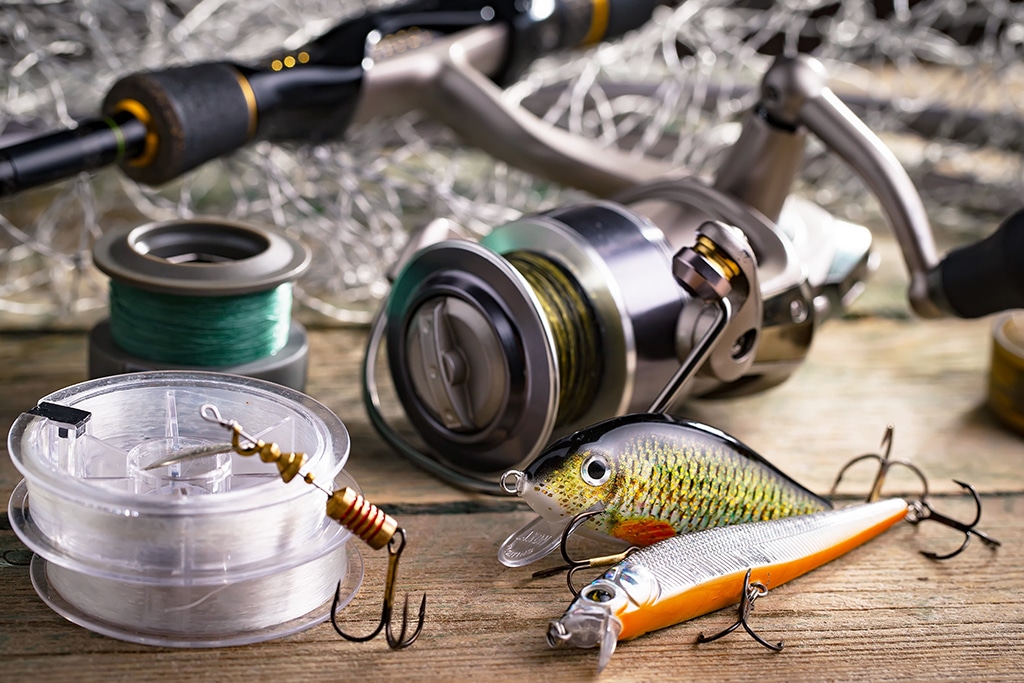 Stocked and ready to go
Basic fishing gear every center console should keep on board
Center consoles are popular with anglers because they are designed with many fishing-friendly features. Powerful motors quickly bring the boat to where the fish are biting. Common amenities include fish boxes, lockable storage, a raw water wash down system and tons of rod holders. However, some basic fishing gear may not be standard. These are things every center console should have on board.
Rods and reels
It goes without saying, but we say it anyway. These are two of the most essential pieces of fishing gear – you can't catch fish without them! There are many brands to choose from such as Daiwa, Penn, Abu Garcia, St. Croix and Shimano. Each offers a plethora of different rods and reels for every fishing adventure at any skill level. Do some "real" homework to find out which combination best suits your needs.
Lures
You know what else you need to catch fish? Sure, a great personality helps, but can you put that on the phone? Lures are also essential to have on board for your fishing trip. "You'll want a mix of styles, colors and sizes to match the local prey and cover the entire water column from top to bottom," says Tom Schlichter, award-winning outdoor angler and writer. Some of the best known lures are made by Rapala, Strike King, Panther Martin and Heddon.
fish finder
"In today's world, it's hard to imagine not having a depth sounder in your center console," says Schlichter. "A sounder confirms your intuitions and identifies the exact depth and coordinates of your quarry, whether in the back bays, the coastal ocean or offshore."
The Furuno DFF-3D is a fish finder that produces highly detailed images and turns the NavNet TZtouch MFD into a multi-beam sonar to let you see the direction schools of fish are moving, while displaying bottom condition sailor in real time.
tackle box
More and more center consoles are incorporating tackle storage drawers into the console with new designs, but every angler should have a durable, waterproof tackle box with various sized compartments and a large base storage area. for keeping lures, line, sinkers, pliers and other items. organized on board. In this "case", size matters. The casual angler might stick with a small or medium box, like the Plano Guide Series Waterproof Utility Case, while a more serious, experienced angler with lots of goodies will need a much larger box, like the Pannier. waterproof Flambeau Outdoors Tackle Satchel.
Landing nets
Big fish, small fish, goldfish, blue fish – if they are hooked on a hook, the easiest, safest and most efficient way to land the fish is to scoop them into a net. "Collapsible nets are real space-savers, but make sure you buy a net that's big and sturdy enough to lift on board the biggest fish you might catch in your home waters," says Schlichter. "Frabill has some great choices, including their deep knotless conservation nets that are less likely to tangle with your rigs and hooks."
Long nose pliers
Fishing pliers are essential on board. Need to get your hold? Cut the line? They even help with bending wire and changing split rings. The multi-tool should be corrosion resistant with jaws that align properly and non-slip handles that are easy to use when your hands are wet or you're wearing gloves. Rapala, Bubba and Umpqua, to name a few, make durable fishing pliers.
Chillers
They keep your snacks and drinks cool, and the sturdier ones like Yeti and Igloo can double as pouring platforms if attached to the deck. Use separate coolers to store food and catch.
Rule
A 36-inch ruler sticker applied to both gunwales makes it easy to ensure your inshore catches measure up to the minimum size limits," says Schlichter. A high-quality fish ruler, like those made by SeaDek and Berkley, provides accurate measurements to save you from being penalized. Go big AND go home!