How to stop ghost fishing gear from haunting our oceans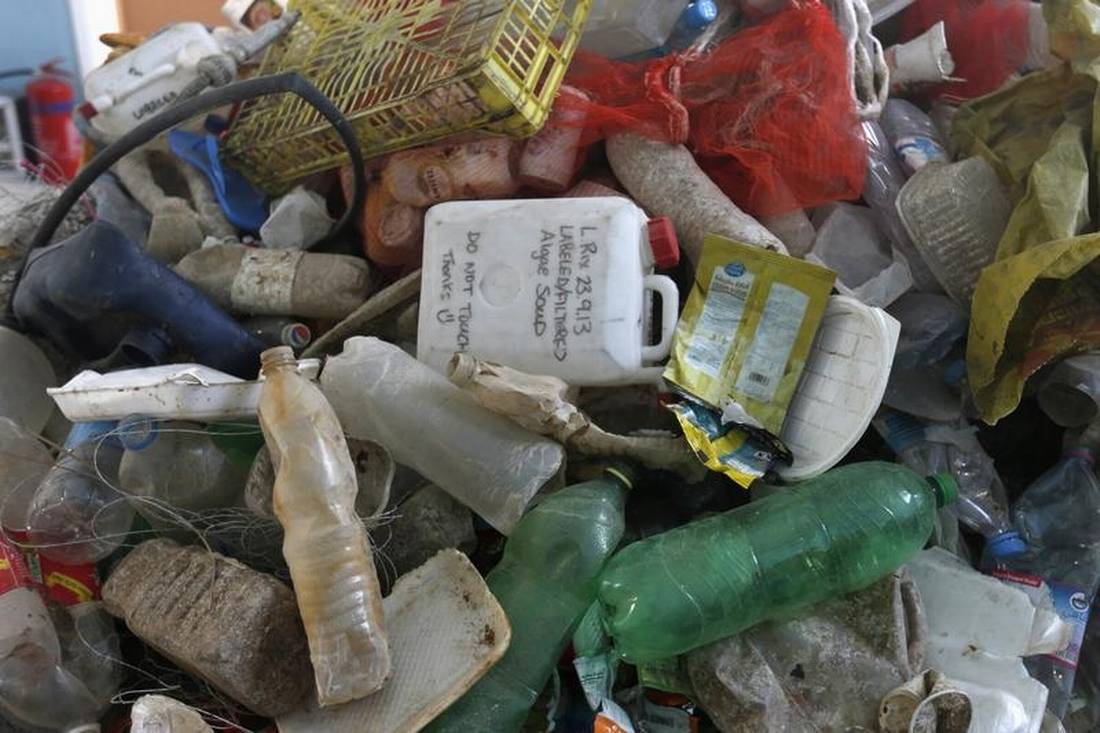 * All opinions expressed in this opinion piece are those of the author and not of the Thomson Reuters Foundation.
Lost or discarded fishing gear is responsible for a 10% reduction in global fish stocks
The oceans are the cornerstone of our planet. They determine our climate, provide our food and play a vital social, environmental and economic role, with ocean-based businesses contributing over $500 billion to the global economy.
But our oceans and the marine animals that live there are increasingly in danger, as they slowly fill up with waste. It is estimated that 6.4 million tonnes of waste end up in our seas every year, 10% of which is fishing gear.
Recent research has revealed that among the 20 most commonly found marine litter, abandoned, lost or discarded fishing gear, also known as "ghost gear", poses the deadliest threat to marine animals.
Every year, millions of animals, including whales, seals, turtles and birds, are injured and killed by ghost craft. These gears continue to fish and trap animals, and once entangled, animals can drown within minutes or suffer long, slow deaths that last months or even years.
And ghost gear isn't just a problem for animals – it's also a problem for the entire fishing industry.
Globally, ghost gear is responsible for a 10% reduction in fish stocks. This is bad news for an industry that in many parts of the world is already grappling with dwindling fish stocks.
It also costs governments and marine industries many millions of dollars a year in clean-up expenses and lost fishing time. The estimated cleanup cost in the Asia-Pacific Economic Cooperation (APEC) region ranges from $100 to $25,000 per ton.
Besides the huge amount of waste, there is also a risk to human health. Made of durable plastic, ghost gear can persist in the oceans for up to 600 years. Equipment that breaks down becomes "microplastics" – tiny plastic pellets spread across the oceans that enter the food chain and end up in the fish we eat.
With so many risks posed, urgent, high-level and global action is needed. The United Nations has previously adopted international conventions that prohibit the discarding of fishing gear (MARPOL), and the United Nations General Assembly has called for measures to prevent and reduce ghost gear every year since 2005. However, despite these effort, volume and impact of phantom equipment increases.
The world now has Sustainable Development Goals (SDGs) that UN member states should use to set their agendas and political policies over the next 15 years. One of these goals calls for a significant reduction in marine debris by 2025 – and a very real opportunity to do so is at the upcoming 32nd session of the United Nations Committee on Fisheries (COFI). food and agriculture.
COFI is the only global intergovernmental forum where major international fisheries and aquaculture issues are discussed, recommendations are made and global agreements between governments are negotiated.
In this month of July, one of the proposals on the table is a fishing gear marking system. It may seem simple, but such a system would provide a convenient means of locating and identifying the owner of fishing gear.
Currently, the majority of countries do not impose gear marking requirements on their fisheries. This translates to limited means to ensure gear owners take responsibility for any gear they lose, including taking appropriate steps to ensure they are recovered.
What we do know is that the majority of anglers don't want to lose their gear; it is expensive and can result in a loss of valuable fishing time. Bad weather and interactions with other fishing gear are common reasons for accidental gear loss.
But in some cases, fishermen deliberately dump their gear in the ocean to free up space on board for their catch, to reduce fuel costs, to avoid costs associated with port disposal, or due to a lack of disposal facilities at the port in the first place.
Whether gear loss is deliberate or accidental, identifiable fishing gear is less likely to be deliberately discarded or abandoned and can help anglers who wish to retrieve lost gear.
World Animal Protection is helping address this issue through the Global Ghost Gear Initiative (GGGI) it created. This cross-industry alliance is the first initiative of its kind to bring together governments, the fishing industry, seafood companies, nonprofits and academics to tackle the problem on a global scale. .
Launched in late 2015, the GGGI works to develop solutions, define and inform industry and government policies, and better highlight the problem in different parts of the world.
By uniting global efforts to combat ghost fishing gear, it is hoped that the UN's goal to reduce marine litter by 2025 will be achieved and that ghost gear will no longer pose a threat to oceans or animals and the people who depend on them. Member States have an opportunity in COFI to take concrete action on this issue – we hope they will take advantage of it.
Joanna Toole is Wildlife Campaign Manager at World Animal Protection.