Iceland joins alliance to tackle 'ghost' fishing gear left at sea | New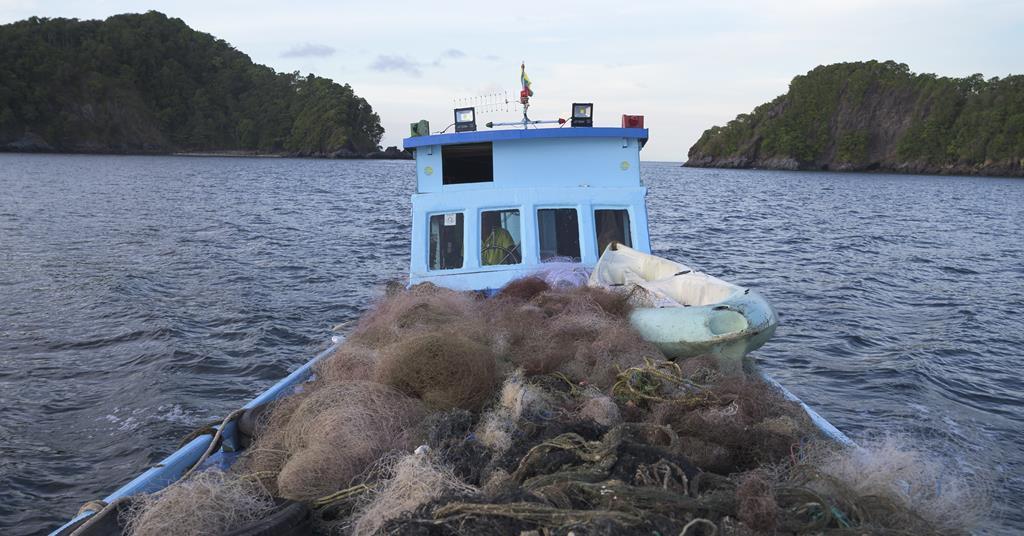 Iceland hopes to help solve the problem of lost or abandoned fishing gear at sea by joining an alliance against the problem.
The supermarket became a member of the Global Ghost Gear Initiative, a cross-sector alliance whose work includes training fishermen to safely retrieve equipment from the waters and educate them on net recycling.
Iceland's plans include pitching the initiative to its own fish and seafood suppliers and encouraging them to join. Suppliers will have the opportunity to join Iceland's "Plastic-Free Working Group" in April.
GGGI was founded in 2015 with the aim of removing some of the millions of fishing nets, pots and lines abandoned every year in the sea. The aim is "to improve the health of marine ecosystems, to safeguard human health and livelihoods and protect marine animals from damage, "Iceland said.
"Pollution reduction has been an issue Iceland has been tackling since we made our commitment to industry-leading plastics, and joining GGGI is another step forward in our efforts to reduce marine pollution, "said Icelandic Managing Director Richard Walker.
GGGI Director Ingrid Giskes said: "Phantom equipment is the most harmful and widespread form of ocean plastic, with around a ton entering our ocean every minute. It is also extremely damaging to fish stocks and, in turn, the livelihoods of fishermen, affecting the bottom line of the fishing industry.
"Tackling the problem of ghost equipment requires a global effort on the part of all players in the seafood supply chain, which is why support from supermarkets like Iceland is so critical. "