New from Shimano – Convergence D series of rods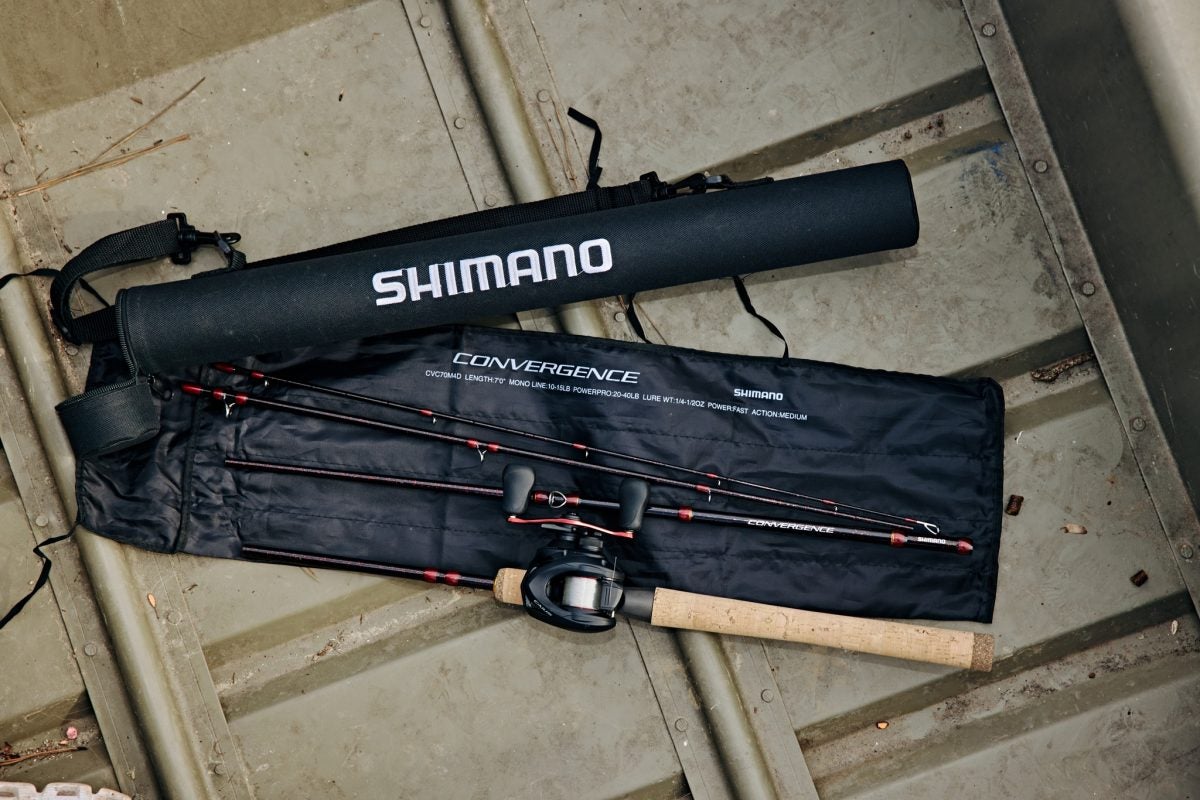 Shimano, known for their high quality fishing gear, have launched their new Convergence D line of fishing rods. They have designed the Convergence series of spinning and casting rods to meet the needs of multi-species anglers. Made from quality components and blanks to be as versatile as possible. The new series of rods feature a lightweight carbon blank for increased sensitivity and power. This blank is paired with a high quality Fuji reel seat for all day comfort and increased sensitivity for the angler. Each model comes with SeaGuide aluminum oxide ceramic guides and comfortable cork grips. These factors combined make it a powerful fishing rod but capable of detecting the lightest bites.
New from Shimano – Convergence D series rods

The Convergence rod series includes over 20 different rod models. Of all these models available, there are many technique-specific models for more specialized approaches. Rod models are available in Spinning and Casting models and in one-piece, two-piece, and four-piece rod configurations. The four-piece travel rods are paired with a travel tube for extra protection during the trip to your fishing spots.
The versatility of this series of rods means they have something for everyone. With one piece offerings, ideal for anyone who has space and wants to avoid the drawbacks of multi-piece rods. Two-piece rods, for those who don't have room for a full-size fishing rod in their car. And finally, the four-piece travel rods, perfect for backpacking or just having a fishing rod under a car seat. These new rods from Shimano have everything you need whether you're chasing panfish in farm ponds, redfish in swamps or trout in the high mountains.
MSRP: $69.99 – $79.99
Discover these Shimano rods here