The Association of Canoe and Fishing Gear Owners Calls for an End to Human Rights Violations of Artisanal Fishermen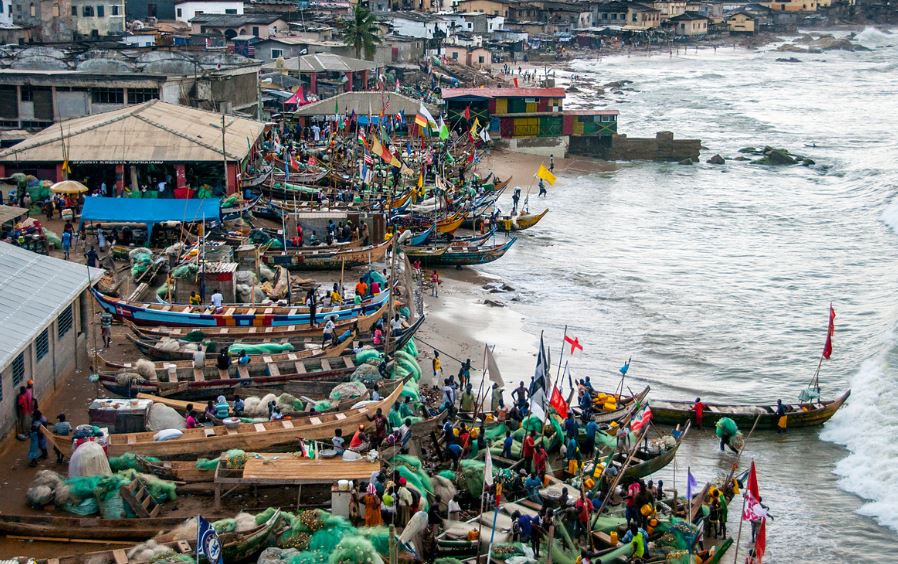 The Ghana Canoe and Gear Owners Association calls for an end to the human rights abuses of small-scale fishers in Ghana.
According to them, the perilous state of the small pelagic fishery in Ghana has serious implications for the economic and social rights of artisanal fishing communities.
The Association believes that the right to an adequate standard of living, including the right to food, and the right to decent working conditions which are recognized in Articles 25 and 23 of the Universal Declaration of Human Rights man (UDHR) must be protected.
In a statement signed by the president of the association, Nana Kweigyah, he indicated that unfortunately the rights of small-scale fishermen have been violated over the years by illegal, unregulated and unreported (IUU) fishing practices which are widespread in all fisheries sectors of Ghana, making fishing communities poorer and more vulnerable.
He further explained that the sharp decline in fish catches by artisanal fishermen means lower incomes and a deterioration in the standard of living of fishermen and fishworkers.
"There is an urgent need for the Ministry of Fisheries and Aquaculture Development (MoFAD) and the Fisheries Commission (FC) to address the widespread IUU fishing in all sectors of Ghanaian fisheries including the sub- artisanal sector, and more urgently to the activities of industrial trawlers which deprive artisanal fishermen of significant fish catches.
The association cites the recent declaration of zero tolerance for IUU fishing practices, by the Minister for Fisheries and Aquaculture Development, Mavis Hawa Koomson, at the opening of the 37th Farmers Day and Trade Expo, in Cape Coast, as a timely declaration that must be supported by all stakeholders towards its realization.
According to the minister, MoFAD has intensified fisheries control operations including sea and land patrols, deployment of observers on fishing vessels, effective operation of vessel monitoring systems (VMS) and monitoring systems. Automatic Information Systems (AIS) to promote voluntary compliance.
This is good news, because duty-bearers have a duty to respect, fulfill and protect the human rights of rights-holders, and must be seen to do so at all times.
Nana Kweigyah said: "It should be emphasized that the fight against human rights violations begins with the participation of rights holders in decision-making processes in a non-discriminatory and transparent manner.
This must be ensured by all duty bearers, including states and their agencies, the private sector, intergovernmental organizations, non-governmental organizations and civil society organizations.
As the world marks Human Rights Day 2021, owners of canoes and fishing gear want the Minister of Fisheries and Aquaculture Development to institute quarterly meetings with representatives of artisanal fishers and fishworkers as a platform to regularly engage in addressing these human rights. violations and the many concerns of artisanal fishers and fishworkers.