The best fishing rods for shore fishing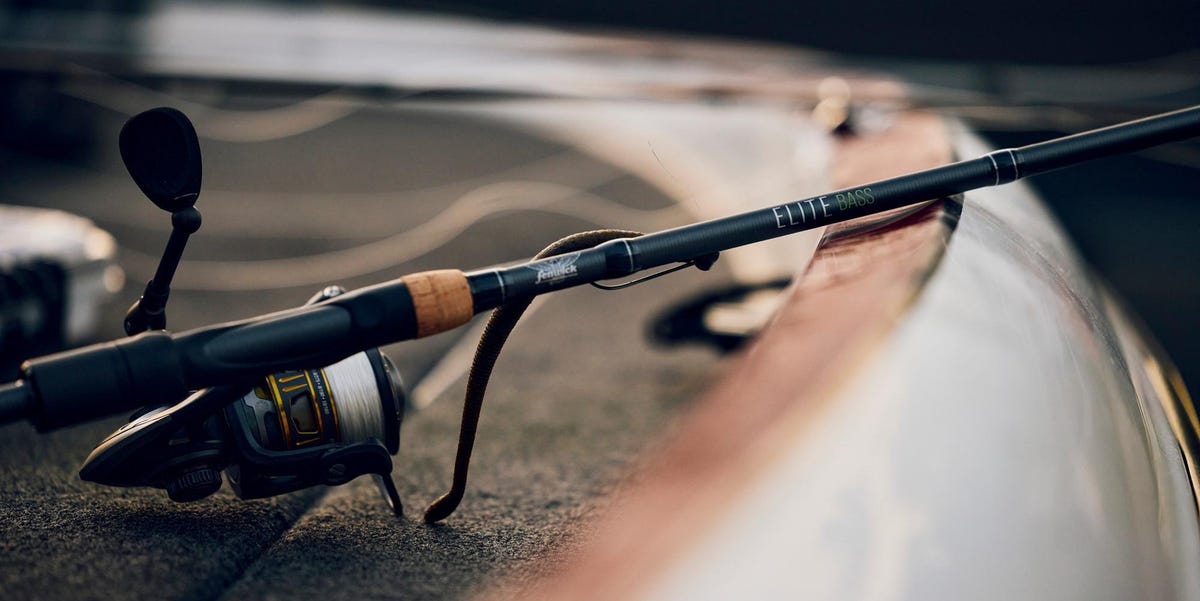 Imagine, just for a moment, that you are standing at the edge of a calm and serene lake. It is early morning; there's no one else around, and for a brief moment it's just you, the trees, the water, and the fish swimming in silence. If you've come prepared with the right supplies, there's no better time to cast a line and fish for a while.
Fishing is one of many outdoor activities that oscillates between hobby and sport, but whatever your intention, fishing is always a communion with the natural world and a chance to regain a sense of connection and purpose. . If you're at all curious about the business, one of the first tasks you'll want to undertake is finding the right rod. In this guide, I'm going to focus on freshwater casting rods: as a beginner or intermediate angler, you may not yet have access to offshore boat rental or deep sea casting , but almost anyone can find a nearby lake and take a spin at the sport, so freshwater spinning rods will be your best bet if you're just starting out.
What is a spinning rod? Are there different types?
A spinning rod is generally considered the most popular type of fishing rod and is suitable for beginners thanks to its ability to cast long lines with light lures, its affordability, and its ease of setup and use.
What factors should you consider when buying a fishing rod?

Length, action and price are the main factors to consider when buying your fishing rod. Spinning rods are available in three popular materials: graphite, glass and composite. Although there are many lengths available, a 7 foot rod is generally considered a good intermediate option for most freshwater fishing. The action describes the degree to which the rod bends when you put pressure on the tip, i.e. when hooking a fish. For most beginners, a medium or medium-heavy fast action is recommended: medium or medium-heavy rods will bend in the top half of the rod, and provide more casting distance and decent hook power.
If you're new to angling, it can be beneficial to find out about warranties on your rods: your gear will inevitably get damaged, and it's worth having a protection plan in place, just in case.
How to Maintain a Fishing Rod and Reel
This guide focuses on freshwater fishing rods, but I'd like to quickly make a quick note about saltwater fishing: if you're taking up this hobby, know that nothing is worse for rods and reels. than having salt water on it. Always rinse yours off after a day in the water – you can even take them in the shower if need be.
When it comes to freshwater rods, there are a few key rules for rod care and upkeep: don't plant them in the sand or on the ground, and don't get them stuck in gates. When cleaning your rod, set the drag first. Then mist or mist the stem with a small amount of water. Wipe the stem with a soapy cloth or sponge and rinse it again with water. Finally, shake off any excess water and allow the stem to air dry. When you are ready to put the rod away, release the brake. This prevents the accumulation of moisture and preserves the material.
How to store your rod
Rods may be able to withstand extreme forces while angling, but they are fragile instruments and should be handled with care. Most rods come with a coating that protects them from damage – if you scratch them, the whole rod is compromised.
Store your rod vertically off the ground, preferably indoors. Line will break down faster than anything else, so keeping it and the rest of your rod and reel out of the elements should be your number one priority. Rod socks for transport and storage will also help keep dirt and grime at bay. If you have the space, I recommend installing a bracket or mounting brackets to hold the rods securely to the wall. Store your rod away from extreme heat or humidity, and if you're hanging it up for the season, be sure to loosen the brake: this helps prevent broken lines.
Abu Garcia Vendetta Spinning Rod
If you're looking for a reliable, quality rod that sits on the line between affordability and premium construction, look no further than the Vendetta Spinning Rod from Abu Garcia. Built with a 30-ton graphite blend paired with Intracarbon multi-directional carbon fiber, the Vendetta was designed to withstand heavy loads, while maintaining a light base weight.
The Vendetta's carbon fiber reel seat and stainless steel guides with zirconium inserts complete the durable and long lasting rod; Available in multiple lengths, powers, actions and line values, the Vendetta will suit intermediate and advanced anglers, while also appealing to beginners inspired by quality and performance.
Materials: Graphite and carbon fiber shaft, EVA grips, stainless steel guides
Lester: 0.66 pounds
Available lengths: 6'3″ – 7'4″
Daiwa Steez AGS cane for bass
Bass anglers, take note of Daiwa's spinning rod: yes, it's expensive, with a starting price of $550, but the hefty price tag is worth it right off the bat: the Steez AGS bass rod weighs 40 % less than traditional guides, thank you. to its solid carbon fiber frame, infused with Daiwa's Nanoplus technology, which ensures an even distribution of resin and carbon throughout the blank. The result is a high performance combination of power and sensitivity from all angles. The Steez AGS bass rod also has a carbon fiber reel seat that is both strong and responsive, and lightweight.
The Steez AGS bass rod is available in three spinning patterns (and 10 casting patterns) to cover a wide range of applications. Each rod is fitted with the brand's fully adjustable Daiwa Hook Keeper and a protective sock so you can feel confident protecting your rod on the go.
Materials: Carbon fiber rod; split cork handles
Lester: 3.7 ounces
Available lengths: 7'1″ – 7'6″
Cadence Essence Spinning Rod
The Essence fishing rod is lightweight and responsive – the 24 ton carbon rod features stainless steel guides and SIC inserts that provide reliable casting performance and long lasting durability.
Cadence's popular spinning rod comes in a variety of lengths and actions, and at under $60 will appeal to a wide variety of anglers, including beginners looking for options that will perform well on the water. and will have a slight impact on their portfolio. Reviews of the Cadence Essence overwhelmingly mention the comfort of the rod in hand, as well as the protective quality of the packaging.
Materials: 24 ton graphite, stainless steel inserts, cork and EVA handles
Lester: 1.69 pounds
Available lengths: 5'6″ – 7″
Ugly Stik Carbon Coastal
If you're a bit familiar with fishing, you know the name Ugly Stik: the brand is known for its reliable and functional rods that work in a variety of fishing environments. If you plan on shore fishing (any fishing that takes place in waters around 30 meters deep or less), this rod can handle anything you throw at it.
Ugly Stik have made some notable improvements to this rod, particularly in terms of weight: the new Carbon Inshore is 30% lighter than its predecessor and uses 100% 24-ton graphite for a light and well-balanced feel. The moment I took the Carbon Inshore out of its box, I was struck by its minimal weight and aesthetics. The cork handle is comfortable for both long and short durations, and I feel comfortable using the rod knowing there's a 7-year warranty included. If you're looking for an all-purpose rod that houses cutting-edge technology in an affordable package and price, this option from the Ugly Stik is for you.
Materials: 24 ton graphite, stainless steel guides, cork handle
Lester: 10 ounces
Available lengths: 6'6″ – 7′
St Croix Victory Spinning Rod
St. Croix is ​​known for making luxury fishing rods at its factory in Park Falls, Wis. (though it should be mentioned that the brand has expanded to an additional factory in Fresnillo, Mexico), and the brand has built a loyal fan base on its premises of delivering quality handcrafted rods that don't break the bank.
The Victory Spinning Rod range is one of the brand's most popular, with 25 models to choose from, each backed by an included, transferable 15-year warranty. The Victory 7'1″, Medium Heavy, Fast retails for just under two hundred dollars and features an SCIII+ carbon fiber hybrid blank combined with St. Croix's Fortified Resin System (FRS) technology, which reduces weight and adds strength.The shaft is very responsive, and the split-grip handles are comfortable without adding extra bulk.The slow-cure Flex-Coat finish on the guides and the slow-cure single-coat sealant on the the blank protects and maintains your rod.
Materials: Carbon fiber, fortified resin, cork handle
Lester: 3.8 ounces
Available lengths: 6'8″ – 7'10"
Fenwick Elite Bass Fishing Rod
Bass, by any estimate, is the most sought after freshwater fish in North America. If you're going to compete with thousands of other anglers for the most popular fish in the country, you'll need a rod you can rely on.
Fenwick's Elite Bass Rod Series uses a blend of carbon fiber and resin in the blank to produce an unrivaled strength-to-weight ratio and combines it with ergonomic reel seats and cork for a lightweight and comfortable fishing experience. Titanium guides and zirconium inserts combine durability with reduced weight, and the stem is available in a variety of lengths and actions.
Materials: Graphite, carbon fiber, titanium, cork
Lester: 5 ounces
Available lengths: 6'9″ – 7′